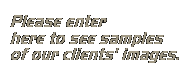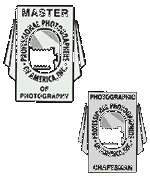 Brad Crooks was born and raised in Parsons, Kansas and is a second-generation photographer. His father, Leon Crooks, is a Master Craftsman photographer, and is retired. Brad grew up working at his side in the hometown studio and camera shop, learning from his father and developing skills and styles of his own.
Brad is an alumnus of Kansas State University and Washburn University of Topeka, earning two Bachelors degrees. After spending a brief time in other career fields, Brad returned to his photographic roots and established his studio in Olathe, Kansas, in 1993. The studio currently serves Metropolitan Kansas City and surrounding areas.
Crooks has been the recipient of many national, regional, and local photographic awards, and has been an instructor for schools conducted by the Professional Photographer's of America, and a featured platform speaker at various organizations.
The Professional Photographers of America awarded Brad the Master of Photography Degree in 1997 and the Photographic Craftsman degree in 2004. His competition photographs have been displayed at print exhibits of the PPA since 1989, and he has had prints chosen for the prestigious Traveling Loan permanent collection. Roughly 2% of over 5000 entries are chosen as Loan Prints each year.





{
Subtitle}